At work, we got access to new video hosting platform, and I saw that they have a free extension for Chrome that lets you record short videos, with your webcam embedded, so you can talk to people and show them things on your computer. It's called Vidyard GoVideo, and it's Canadian!
I had some fun trying the software out, and found it easy. It gave me LOTS of ideas, too.
If you're on Facebook with me, you've already seen this (be my friend; I don't yet hate Facebook!), but I'm sharing this for others who might find this technology useful in their work, or to publicize their blog or other projects. It's got branding on it, so it isn't perfect for all business uses, but you can see how many people view your videos and other basic statistics, so it's potentially quite useful.
Check out this video: https://embed.vidyard.com/share/SudUdPsXyxuqsU4ikurAZN?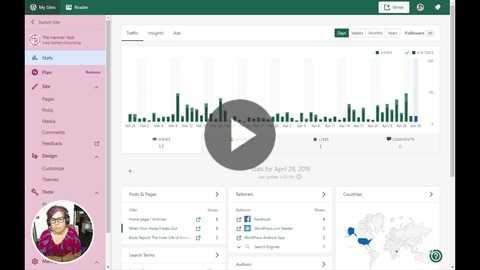 You can turn the camera off, and just talk about what's on your screen, or just use the webcam to do a video blog. Best of all worlds, especially if you aren't trying to be a professional video blogger who wants to be on video blogging platforms.
You can't embed in your blog page, at least as far as I can tell, so that's a downer. I'll have to explore this simple tool more.