While I've been taking a little break from panicking about the state of our divided country here in the USA, people have not stopped fomenting divisiveness at every opportunity. It's starting to bug me more and more. I have a radical suggestion.
If we just focused our energy and money on improving the lives of our citizens instead of punishing people we disagree with, we might just make things actually BETTER.
Crazy, right? I got to thinking about it, because a Patriot friend of mine (yes, I have Patriot friends) posted a long article by Dennis Prager saying how scary things are because the Left is taking away all the freedoms of people on the Right. I'm not going to quote him, but it's worth reading before you read more of my thoughts.
I read the whole thing, because I think it's important to make an effort to understand where folks are coming from. What struck me most was this:
If I substituted left-leaning examples and fears for the right-leaning examples and fears, I could have written this.
Our divided society is divided, for the most part, because whoever's content we read is designed to make us fear our neighbors, believe they are untrustworthy an out to get us, and constantly lie to us. Two examples:
The article by Prager says how afraid Patriots are to admit they planned to vote for their candidate, and whispered about it at work. Oddly, here in Milam County, a huge percentage of homes and ranches had (and still have) flags, signs, and hand-made items proclaiming their allegiance to that candidate, while I can remember ONE sign for the other candidate. Hmmm. Seems we both had reason to not mention our leanings (other than the fact that the workplace is one of those places where it's not great to talk politics). That fear had to come from somewhere.
I watch, read, and listen to news from left-leaning sources, like NPR and the BBC. But, during the elections and inauguration period, I watched a lot of CNN coverage, because it was the one that disgusted my household the least. By just stepping outside my personal prejudices a little bit, I could easily see how the reporting was designed to get us upset. You couldn't miss the soundbites about how one candidate spread "lies" and "untrue" information and downplayed anything more reasonable he might have said. I can tell when I'm being manipulated.
Who's Benefiting?
The question that has been running through my head, in I guess my own personal conspiracy theory, is who's benefiting from all this sowing of discord and promotion of us versus them thinking? Who wins by taking advantage of the undeniable human impulse to come up with reasons to make the out-group appear terrible (which, apparently, a long time ago, kept people from spreading diseases (from Sway, the book I'm reading and from Behave, which told me how this stuff works in our brains)).
Somebody made a shit-ton of money selling those omnipresent T**** signs.
Somebody's making a lot of money off guns and ammo sales.
Somebody's profiting from all those masks us pro-vaccinators are buying.
Whoever owns these highly factional news outlets must be raking it in.
I could go on, but I think you get my drift.
People are spending so much of their valuable money, time, and energy on hating each other these days! The rich one one side are spending $4,000 a plate for fundraisers for politicians outside their state. The rich on the other side are doing exactly the same thing. That amount of money, given locally, could help people struggling from the consequences of the pandemic, help working parents find child care so they can work from home and not go crazy, or house the homeless. I hear the message that my conservative friends don't want there to be government handouts. Government handouts would not be necessary if people helped each other, like Jesus tells them to.
I've heard it said many times that there's a grain of truth in every rumor or speculation. What if we stepped back and set aside the hyperbole to find the truth in the fears and concerns of all the people in the US? What if we looked from another perspective? What would happen?
When I try to do this, it's hard. We have been ingrained with our partisan beliefs our whole lives, and they are what bind us to our "team" and make us feel special and a part of the family of believers. I'm no different. But I am willing to give it a try. I know we have much in common, like loving our families, wanting meaningful work, and not wanting to go hungry. We're all committed to our faith journeys, however different they are (that includes you, atheists).
What would happen if we told those people, corporations, or other faceless entities who are profiting from keeping us at each other's throats to go shove it? Would we be able to finally figure out what the motives of the profit-makers really are? Would it entail ALL of us struggling and failing? It might.
I hesitate to write this kind of kumbaya content, because I know I'll hear back, "But those other guys did THIS!" and "Those awful people are doing THAT to me!" and "They're just EVIL, I tell you!"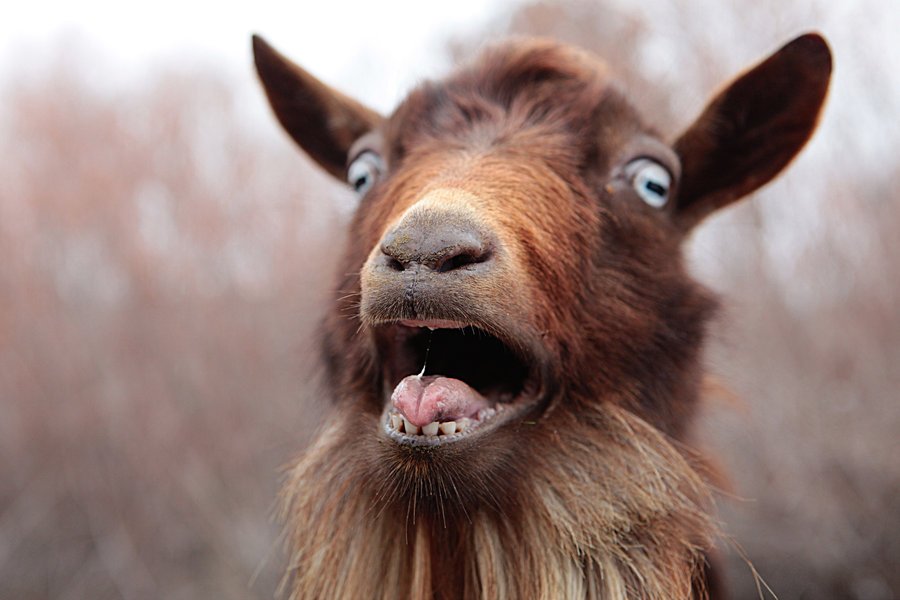 Newsflash: there are misguided and dangerous people in every single group you could name. There are also people who are just trying to live their lives and have been influenced by different sources of information. What we NEED are more people on all sides who are willing to step aside and look at the big picture.
That's the team I want to join.