Lately "the media" gets a lot of flak for trying to push its subversive agenda onto all of us innocent consumers of information. I have no argument with those claims, but I don't necessarily see it as bad. I know that the television I watched, the books I read, and the magazines I looked at affected how I perceive the culture I grew up in.
I was convinced that "normal" people were thin, white people with a couple of children who drank sophisticated cocktails. The norm for women was to be thin, blonde, blue-eyed and with the rare combination of flat stomach and large breasts. Normal men had lots of hair, but could have a little weight on them, because that made them look successful. I thought all this, because that's what I saw in the media (not in real life).
One of the reasons I'm SO glad that the women's movement, Black Lives Matter and organizations acknowledging that people come in different sizes, abilities, and shapes have been becoming louder and louder. And that mass media, with its agenda-promoting engine, has been helping lately. It's an uphill battle to make our ads, shows, and print material look like "us," but it's happening.
First Example: Fashion
I have been reading InStyle magazine since it came out, and I have always been fond of its editorial direction. It's one of the first fashion magazines I've read that have had a real pro-woman focus. They have a series of "bad-ass women" that features a huge range of women, not all of whom are celebrities. It makes me feel so good to see the occasional wrinkled face and the many skin tones in the photos.
The most recent issue is one you should pick up. The beauty issue blew me away. So many races, hair types, sizes, and even ages were features, all of whom are represented as models of beauty. THIS is how you change cultural norms. If they keep telling us that people with African, Asian, Indian, and other heritages are beautiful, even people with old ideas will gradually change. I really think this is true.
Every page I turned presented different ideas of beauty. Yes, there were pale, skinny people. But there were also so many others in the mix. That's what I want to see, all the ways in which we can be beautiful. And yes, there are beautiful trans women in there, too.
Second Example: Texas Parks and Wildlife
I have a soft spot for these folks, since I've been involved in so many of their really great programs over the years. But this month's Texas Parks and Wildlife magazine warmed my heart. The letter from the editor talked about how they will be depicting lots and lots of different types of Texans going forward (they did have a lot of white guys before).
It's not something you really notice until there's a change, and then you just have to smile. There was a happy Hispanic man catching a redfish, a black family on a fishing pier, and even a man hunting from a wheelchair (must be a cool wheelchair!).
This is really important for them to do, because we note a lack of diversity in our Master Naturalist program, and the TPWD has written about the perception among some that certain groups just don't "do" camping, fishing, hiking, and hunting. If we see more and more photos of all kinds of people engaged in outdoor activities, maybe people in all groups will feel more welcome to get out there and have some fun.
Don't we ALL deserve some outdoor fun, relaxation, and exercise?
Third Example: HGTV
I've probably said this before, but I'll say it again. I am really loyal to HGTV, because they started featuring diverse families on their home shows long before other networks did that kind of thing. And they never presented them as, "Oooh, look, these are GAY people!" No, they presented them as bickering couples, interesting personalities, and folks who just want to buy or fix up a house.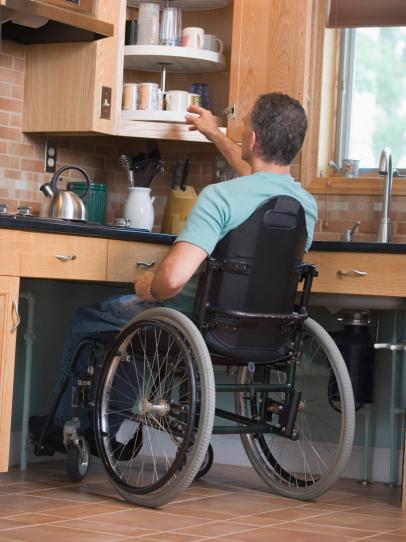 And they do the same with people with disabilities. They'll talk about the importance of finding or remodeling a home to make it comfortable for the residents, but they treat them respectfully and focus on the whole family.
By showing diverse groups, they make the wide variety of people in the US and Canada into a feature, but a normal feature, not something to crow about. That's what I want, for all of us to be "normal," no matter what.
So there, the media and its subversive message of inclusion has made me darned happy.