This is a guest post by Lee Bruns, reblogged from our real-estate redevelopment blog, Hermit Haus Redevelopment. Since it's also about the ranch, I figure it goes here, too – Suna
Sue Ann recently posted about whether or not installing solar panels makes economic sense—spoiler alert: it doesn't; it's more of a religious or magical decision than an economic one. So, I thought I'd spend some words (as few as possible) to describe the installation process with pictures. And even though a picture may be worth a thousand words, I'm not going to take that truism to the Ikea extreme. Sometimes you need words to understand the pictures.
Site Prep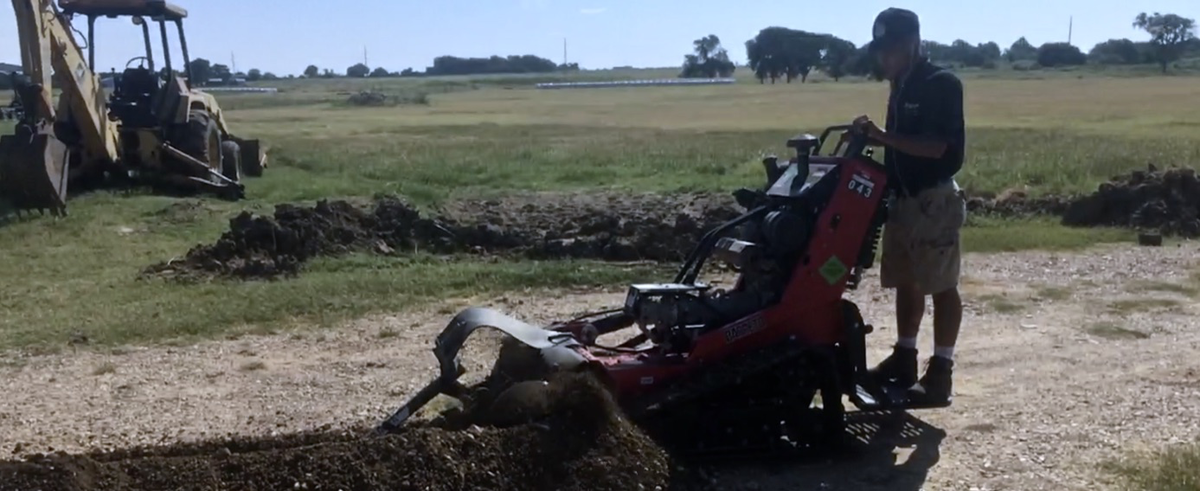 Our grid interface is dozens of yards from the building where the panels are to be installed. A trencher made short work of digging the trench. Okay, it took more than an hour, but that is much faster than digging an 18-inch deep trench by hand—especially through the compacted road base that makes up our driveway. The original trench for the power and water connections were about 36 inches, so there was little risk that we would cut power to the house.

Continue reading

"The Ranch Goes Solar!"